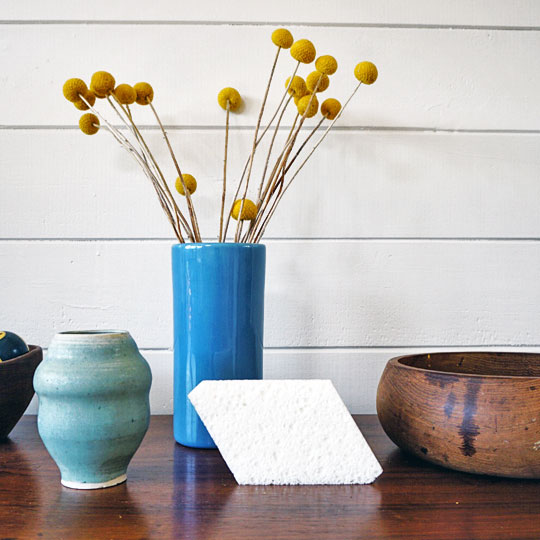 I get asked a lot about why I make sponges.
One reason is seeing how the near billion dollar sponge industry leaves behind uncountable waste in its pursuit of profit.
Another reason is seeing an opportunity to transform our idea about something ordinary, by getting away from making sponges that clean but don't actually leave the world cleaner, and going "back to purity, back to simplicity" in the words of Dieter Rams.
I think the biggest reason is that I'm an insatiable optimist and obsessive cleaner.
I get misty when I see beautifully clean surfaces especially when natural materials are being used to their fullest potential. Like the silencing effect of a perfectly marbled floor, or the draw of a striking terrazzo countertop – sponges should be the same, thoughtful expressions of the sustainable materials that go into them.
So, I'm a sponge lady now. And words cannot describe the joy I feel seeing our sponges making their way into homes and bringing with them our "less, but better" philosophy and cheer.
Best Sqwishes,
Jenn
🌊 Shop Sponges
🔗 Read Dieter Rams' "Ten Principles for Good Design"